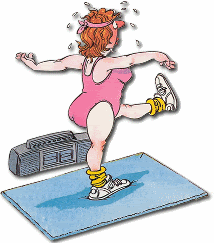 As tired as I am after getting out of bed at 5am, working a full day, and finally getting home, I know that working out is good for me.
I am beat and exhausted.
I don't WANT to go... but there are a lot of things I don't want to do... if I didn't HAVE to.
Since we changed to a gym down the street, my son and I have been there 7 days of the last 13 days.
This is good.
I don't want to go tonight, but I work with the trainer tonight... I will sleep good tonight...